Enchanted Adventure Garden (Tree Surfing Grand)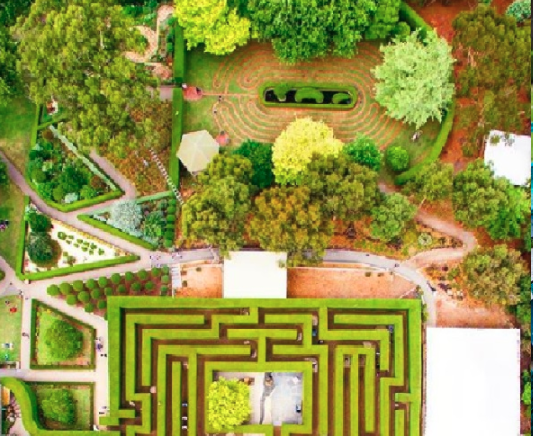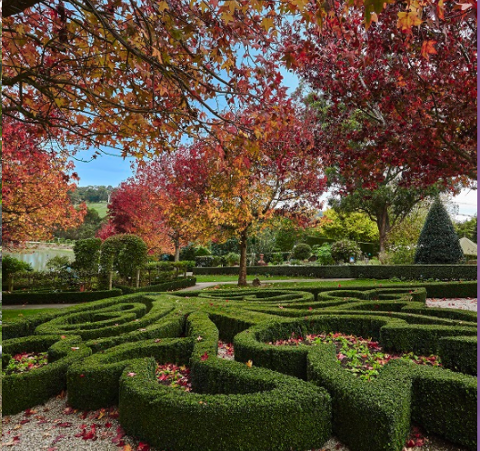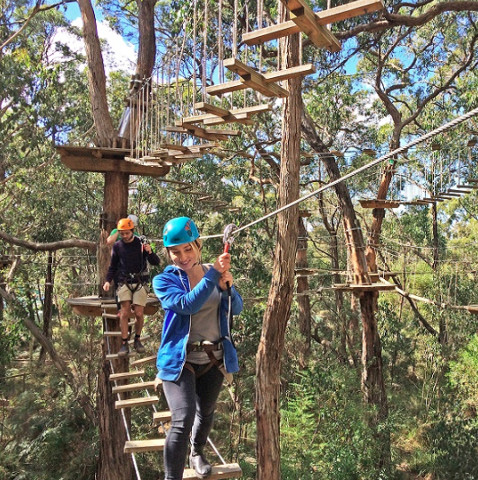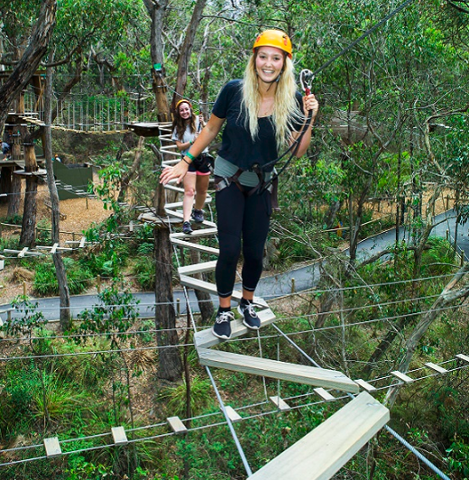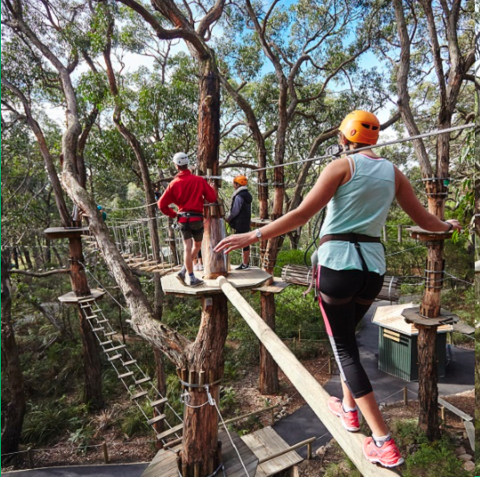 Durata: 7 Ore (circa)
Codice prodotto: TSG
Enchanted Adventure Garden is nestled atop Arthur's Seat hinterland on the Mornington Peninsula, 90 minutes south of Melbourne.
This is a fun and adventure park with activities ranging from:
- Mazes/ Tube Slides/ Canopy Walk/ Tree Surfing & Zip-lines up to 10 metres high
Pick-up times from Melbourne are from 11 am for a 2 pm arrival at Enchanted Adventure Garden.
Pick-up times:
11:00 am Opposite Oslo Hotel, 98 Grey St. St. Kilda
11:20 am Crown Promenade Bus Zone, Whiteman St., Southbank
11:30 am Nomads, 198 A'Beckett St., Melbourne
11:40 am Bus Zone, 86 Queen St., Melbourne
11:50 am Federation Square East Concourse, Russell St. Extension, Melbourne
1:30 pm Arrival at Enchanted Adventure Garden
Return to Melbourne at approximately 6:30- 7:00 pm.
This allows 3 hours duration at the park with pick-up at 5 pm.
Tree Surfers have up to 2 hrs in the tree tops if they wish.
This tour includes:

- transport
- general admission costs to Enchanted Adventure Garden, plus
- Tree Surfing Grand
- Chilled bottled water freely available on the bus.
Please Note: Anyone who has medical issues relating to knee, back or ankle's should not participate.

Anyone who suffers from high blood pressure or is possibly pregnant should not participate,
Anyone in excess of 120kg's is advised not to participate.
Anyone tree surfing must wear closed toe flat sole shoes (runners or sneakers are best) and wear shorts or trousers,
No skirts or dresses.
These guidelines are issued by Enchanted Adventure Garden and will form condition of entry to Tree Surfing Grand.